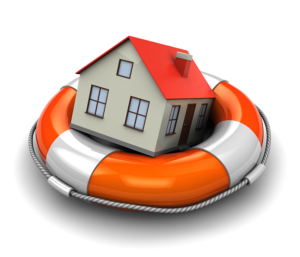 To help the millions of homeowners whose Federal Housing Administration (FHA) mortgages are threatened by foreclosure, the FHA established the Home Affordable Modification Option, or FHA-HAMP. Homeowners approved for this program could have their monthly mortgage payments reduced significantly.
Homeowners may only apply for FHA-HAMP once. And although they are not required to have equity in their homes, to be eligible for the FHA-HAMP mortgage payment reduction, homeowners must:
Reside in the properties they own.
Have a mortgage that is at least one year old.
Have made at least four mortgage payments.
Have mortgage payments (including taxes, insurance and homeowners/condo fees) that exceed 31 percent of their gross income before deductions.
Be delinquent on their mortgage payments by at least one month.
Have an unpaid principal on their home that is less than $729,500 ($934,200 for two units; $1,129,250 for three units and $1,403,400 for four units—The Department of Housing and Urban Development, which works with the FHA, defines a unit as "a habitable living unit added to, created within, or detached from a single-family dwelling that provides the basic requirements for living, sleeping, eating, cooking, and sanitation," such as a mother-in-law suite).
Other requirements and considerations—such as the amount of the monthly mortgage payment in relation to the applicant's debt ratio—may need to be satisfied before a mortgage reduction can be approved. For instance, a homeowner applying for FHA-HAMP must have a cumulative debt, including second mortgages, credit cards, car loans and leases and any other installment or revolving accounts, that is no more than 55 percent of his or her household's monthly gross income.
To determine eligibility or to apply for the FHA-HAMP, homeowners should contact their existing lenders or the U.S. Department of Housing and Urban Development's National Servicing Center at (888) 297-8685. Applicants will be asked to provide proof of income, a hardship letter explaining the circumstances of their financial difficulties and a list of monthly expenses with supporting documentation. To avoid scams, homeowners are reminded that HUD's counseling services are free and are cautioned not to pay anyone to prepare their intake packages or applications.