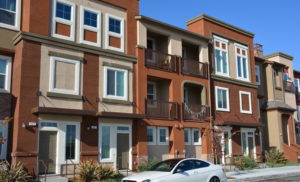 The goal of The CAM Team was to create a Jacksonville Condo Management company that gives superior and yet personal service. Serving clients in Jacksonville Orange Park and surrounding areas, we provide quality service every day.
Our firm currently manages over thirty communities in Jacksonville and surrounding areas. We provide high quality condo management services to over eight thousand doors. Our goal at the onset is still our goal today.
First is our commitment to provide Condo Association Board of Directors and owners' fast and courteous service.
We believe that communications is one of the most important facets of our business. Our commitment is consistant quality information delivery and as a result we strive to answer all phone calls, emails and communications on the same day when possible.
In addition, The CAM Team has an accountant on staff that works closely with the Association's' CPA and Board of Directors. Our Accounts Payable staff validates and records all invoices on a weekly basis.
Another important service is our use of current technology accounting software. This allows around the clock accessibility to the Condo Association Board of Directors. It also permits owners to access their personal account status.
Also, members will have 24 / 7 access from the convenience of their own personal computer. Board of Directors have access to view:
Reports
Invoices
Checks
Minutes
Other Communications
Looking for a Jacksonville Condo Management Company?
We understand it can be frustrating when communication and service do not live up to expectations. If you are experiencing these types of issues with your current management company, please give us a call. Our commitment is to give you top quality full service, including:
Association Daily Maintenance Tasks
Basic Property Maintenance
Handling legal Matters
Full Service Association Communications
Accounting Services including Budgeting, Collections and Fee Assessment
We are available for a consultation. Call 904-278-2338. Or you can complete our simple Proposal Request and we will contact you. We will review your current situation and generate a FREE no obligation quote.
Committed to Top Quality Service
Our business is serving your community. To ensure that you get the service you deserve, we assign a dedicated Community Manager. That manager will work with his staff to ensure that your community runs smoothly including:
Property Inspections for compliance
Fee and Fine Assessment and Collection
Full reporting to Board members for compliance
Communication with Board Members
Board Meetings and special meeting coordination and reporting
The CAM Team takes our responsibility of Jacksonville Condo Management very seriously. We make ourselves accessible to Condo Association Board members almost at will.
Our references are available on request, so you can do your due diligence. We are confident that you will find that The CAM Team goes far beyond the contracted obligations.