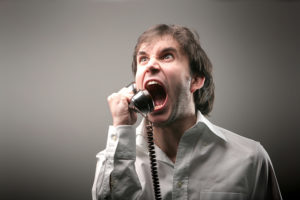 If you're tired of being interrupted by telemarketers who make incessant calls to your home or mobile phones, the National Do Not Call Registry can help. Managed by the Federal Trade Commission, this free service allows you to add your personal phone number to its database, in turn limiting the number of unwanted calls you receive. Once you register your number, telemarketers have 31 days from your registration date to stop calling you; your number also remains on the registry until you remove it or discontinue your phone service.
Adding your number to the registry will stop most telemarketing calls, but not all. Calls from or on behalf of political organizations, charities and surveyors are still permitted, as are calls from companies with which you have an existing business relationship or have given prior written permission.
To add your number to the registry, call toll free (888) 382-1222 from the phone you want to register or visit www.donotcall.gov.